Vikash Bisht
With deep study and understanding on Hatha yoga, Shivananda yoga and Raja yoga, Yogacharya Vikash has also studied and attended acupressure, naturopathy, intensive courses and yoga therapy classes - this blend of yoga philosophy, yoga therapy and practice has lead Vikash to acquire a good name in his teaching modality. With several years of teaching experience under the guidance of learned yogis in India, Vikash has escalated his insights of correcting and assisting yoga students.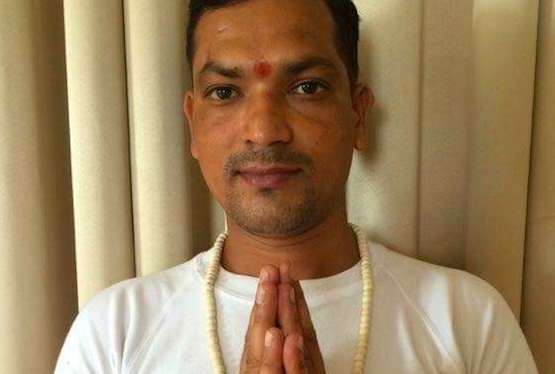 Aysen Demirag
Born in Cyprus ,Aysen Demirag is an Advanced US Yoga Alliance Certified RYT 500 teacher, with certifications in Hatha ,Ashtanga Vinyasa , and Prenatal Yoga. Aysen has studied yoga asana, meditation, philosophy, anatomy, pranayama, kriya and mudra in depth with master teachers since 2005, and got her 200 hrs certification in Mysore and 300 hrs at Vishwa Shanti Yoga School in Rishikesh, India . Aysen 's mission is to bring yoga to everyone! She teaches her students strength and adaptability in their movement practice, and in all aspects of life. Her approach to the practice is inter-disciplinary, passionate, intelligent, innovative and full of insight. Aysen's unique and skillful approach enables students to find greater depth of understanding and awareness in their practice, both on and off the mat. Aysen lives every day as an eternal student with a passion for learning and change. She inspires her students to find that same enthusiasm, in themselves, and to live their best of life. Aysen offers daily asana, prenatal yoga and meditation classes in Cyprus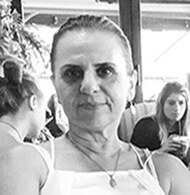 Ahmet Alasya
I have started my yoga journey in 2008 with power vinyasa yoga. I was going to the studio where other facilities had also been provided and some day ı asked our teacher to show us how yoga is performed. Before that time ı was thinking that yoga is something which we only chant and meditate. I have never imagined that it could have Asana. I am kind of a person who likes to absorb the effects firstly on body, and then activate the mind. Therefore, it affected me at first place. Yoga is like a conductor or director, or whatever we call it, it has something magical where there is the power to control and find your passion in life on everything. When we practice, we gather at the same time in a different place to feel same energy around us. Everytime I step up to my yoga mat to practice I find my flow with breath and heat of my body; that means I am alive. After my regular practice I have discovered that yoga is not only a phsical exercise that I build up, but also there is something more that ıt touches my soul and wisdom in me. With that awerness, ı have started my journey and taken my first hatha yoga teacher training in Cyprus. Later on, ı went to Mysore, India, for Ashtanga teacher training. Finally I have completed my 300 hours teacher training in Rishikesh, India . Between those periods ı have completed structrual aligment certification programme in Canada, my yoga therapy training in İstanbul and my advanced teacher training in İstanbul. These contributions on yoga have made myway into sharing all these information with someone who is curious about yoga. I consider that yoga plays guidance role in our life. It provides us quality in life. Whatever we do, which style we choose to practice I believe that yoga will always help us to open new perspectives and support us to be succesful.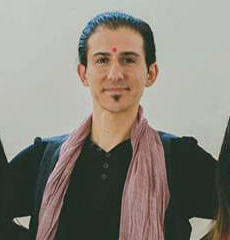 Ayako Iwakami
I was born in Kanazawa city, Ishikawa prefecture. I went to Tokyo for the purpose of going to the English literature university. And I studied abroad in Australia to study English. After graduation, I get a job at a certain telecommunications company. I worked as a manager and received the 1st and 3rd customer service awards. I gained confidence in my work. And I wanted to challenge apparel work, changed job to a certain apparel company. I will go to yoga with my friend's invitation. I was able to relieve fatigue and stiffness at work by moving the body and realize the change of the body within the continuation. Also, by focusing, time to face ourselves has increased. And I felt stronger that I wanted to deepen my knowledge of yoga. After that, retired from the company, I went to India for retreat of yoga.I was fascinated by yoga trained both physically and mentally. Then, I went to the USA and acquired the US Yoga Alliance. After that I studied yoga and Ayurveda in India. I moved to Italy and met Lino Miele. Currently based in Italy and working in Tokyo and Kanazawa in Japan. Currently I am still studying under Lino Miele.